3 Key Takeaways from Salesforce Connections 2023
3 Key Takeaways from Salesforce Connections 2023

Our team at Munvo recently had a great time attending Salesforce Connections 2023. The conference brought together over 10,000 industry leaders from around the globe for two jam-packed days of knowledge-sharing, networking, and exhilarating experiences. This event was an absolute game-changer, with over 250 engaging sessions and a mind-blowing concert. We're thrilled to share with you our key takeaways from the event. So, grab your pen and get ready to jot down some notes!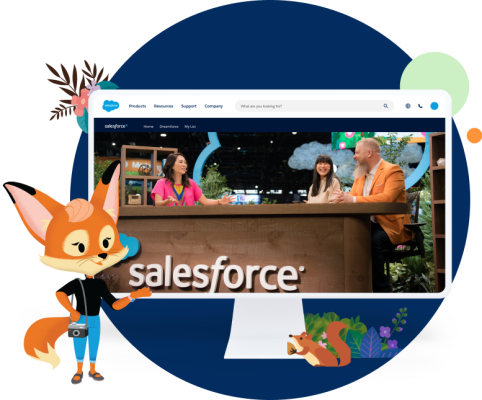 Enhancing Customer Data Platform (CDP)
One of the most exciting revelations at SF Connections 2023 was Salesforce's substantial investment in Customer Data Platform (CDP). They emphasized the importance of data security compliance and tool performance by announcing a move to a zero-copy architecture. This architectural enhancement ensures enhanced data security and compliance capabilities for organizations like yours. During the event, Salesforce also unveiled faster data ingestion and identity resolution capabilities. These improvements empower you to process and analyze vast amounts of data more efficiently, ultimately enabling you to gain actionable insights and enhance customer experiences. Moreover, Salesforce announced the ability to separate different brands within the Data Studio. This feature is most useful for organizations with complex structures, allowing the ability to manage and analyze data for various brands independently.
Expanding Integrations and AI-driven Enhancements
Salesforce showcased its commitment to integrations by announcing exciting partnerships, including one with BigQuery. This integration provides seamless access to BigQuery's robust data analytics capabilities within the Salesforce ecosystem. It's a game-changer for organizations like yours, empowering you to unlock deeper insights from your data. Another highlight of SF Connections 2023 was the demonstration of Open AI's capabilities and their newly announced partnership with TypeFace for image generation. Witnessing AI-driven content generation and streamlining processes firsthand was genuinely inspiring. In a world where creative copy needs to be streamlined, TypeFace's ability to generate content quickly is a significant advantage. Additionally, Salesforce's promise of integration with Slack for executives to access campaign analytics and generate reports within the platform caught our attention. This demonstrates Salesforce's dedication to providing comprehensive solutions that cater to different user roles and needs.
Throughout SF Connections 2023, there was a consensus that AI is set to revolutionize how we work with Salesforce platforms. It was exhilarating to witness Salesforce's AI capabilities in action, especially in content generation. However, it was clear that AI is not here to replace us but to support us. During the demos, it became evident that AI is a collaborative tool. Users like you interact iteratively with AI models to refine marketing materials. Whether sprucing up email text or generating subject lines, AI provides multiple options, and you get to choose the one that best aligns with your goals. Salesforce emphasized the importance of building trust in AI models and ensuring that human expertise is involved in refining the results.
Explore some of our client's success stories as we enhance the power of Salesforce, enabling them to achieve exceptional results.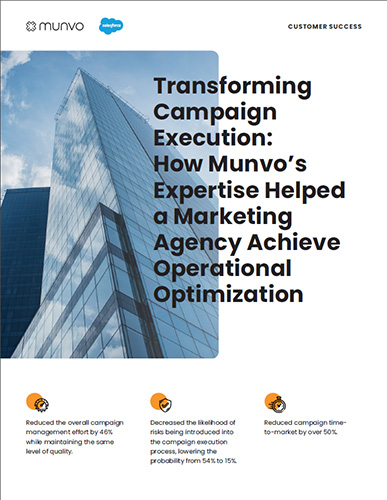 Learn how Munvo helped a marketing agency optimize their campaign execution process by reducing effort, mitigating risks, and improving time-to-market through a three-phase approach.
By implementing new processes and training programs, Munvo was able to help the client develop a customer-centric culture that puts the needs of the customer at the forefront of all decision-making.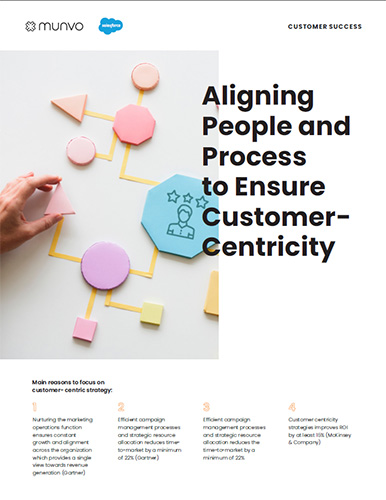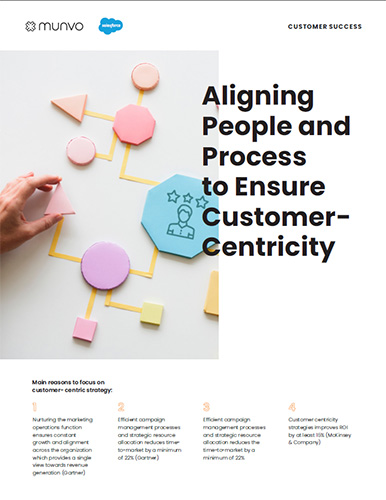 By implementing new processes and training programs, Munvo was able to help the client develop a customer-centric culture that puts the needs of the customer at the forefront of all decision-making.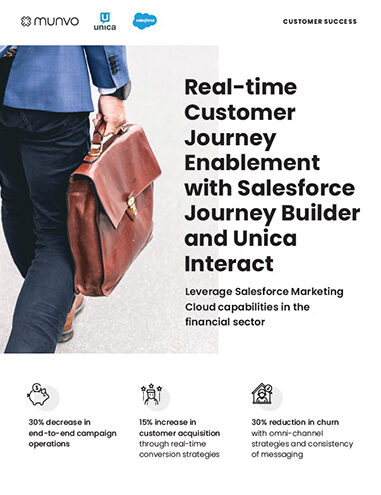 Discover how a financial services institution unlocked real-time customer journey enablement with Salesforce Journey Builder
As a trusted Salesforce partner, Munvo is here to help you incorporate the latest trends from the conference into your marketing strategy. Leveraging Salesforce's cutting-edge technology, we are confident that we can deliver exceptional results for our clients while embracing the power of AI to elevate marketing endeavors. Contact us to learn more about our Services.
Contact Munvo to embark on a journey towards digital marketing excellence with Adobe Experience Manager.
Sales Inquiries + 1 (514) 223 3648
General Inquiries + 1 (514) 392 9822
sales@munvo.com
© 2023 Munvo is a trademark of Munvo Solutions Inc.
---