An inside look at my first three months at Munvo
By Arielle Lasry, Software Consultant
Throughout my software engineering degree, the brainstorming, requirements, specification, and modelling phases of projects were always my favourite. I knew that once I graduated and started working full-time, I wanted more human interaction than that of being a full-time coder. I wanted to work across departments and combine my ideas, engineering skills, interpersonal skills, and marketing skills. While looking at job openings, when I came across Munvo's software consultant position, I realized I had found the perfect job for me. Fast forward a few months and here I am. My name is Arielle Lasry, and I am approaching my 3-month milestone at Munvo. In case any of you were wondering what it's like to be a new employee here, I figured it would be insightful to let you in on my journey.
First off, I was sincerely welcomed by my colleagues. Although remote, the outpour of greetings and helping hands made me instantly feel the close-knit culture here at Munvo. I initially met with a few people who explained me the basics. They provided me with my primary onboarding tasks and training plan, which consisted of HR, Ethics, and IT training courses amongst others. I was placed under a practice lead right away who then assigned me a team lead, and my team lead assigned me a buddy. I have a different relationship with all three of these people as they all occupy different mentoring roles, be it professional, technical, or social. Thus, right off the bat, I already knew a decent amount of people, felt like a part of the company, and knew who to approach for what.
Upon completion of the onboarding tasks, I was appointed as a SAS consultant, more specifically as a specialist for the SAS Campaign Designer tool. This came with another training path which included three major parts. The first part, as all SAS consultants must complete, was the Base Programmer Certification course. The second part was a SAS Marketing Automation Campaign Designer course with the goal of teaching you how to create complex and customizable marketing campaigns for our clients. Finally, there was the SAS Advanced Programmer Certification course.
Throughout this process, I received plenty of support from everyone at Munvo, including our very own SAS Practice Lead, who helped guide me and gave me the opportunity to speak with more experienced SAS consultants. They explained me their roles and responsibilities and provided me with practice examples that mimic day to day scenarios I will likely experience as a campaign designer with my first client.
Additionally, I was challenged to think about more than just the technical as being successful in this role requires business understanding as well. Every so often, my team lead took the time to give me marketing lessons which tied together the technical and theoretical aspects of being a software consultant. Between Munvo University, a one-stop shop for all things learning and development, LinkedIn Learning, the SAS courses, and my colleagues generously sharing their knowledge and time with me, I can confidently say that I had loads of access to all the necessary information, tools, and documents to help launch my career. Both Coursera & Linkedin help students as well employees with numerous learnings and training.
After I completed my SAS Campaign Designer training path, I was ready to be onboarded to my first client. This process can sometimes be quick and other times a bit lengthier. In my case, it indeed took slightly longer than expected, but it gave me the opportunity to be involved in other projects, such as writing this blogpost! It also gave me time to complete a Wharton marketing course which without a doubt will help me better understand the industry and client I will soon be joining.
Lastly, throughout these three months, I had the opportunity to attend my first Munvo social event as well as my first Agora Express, which everyone at the company from around the world attends. The Agora Express is essentially an overview of the company's upcoming goals and review of our recent successes. Now that I am formally onboarded to my first client, I look forward to officially launching my career as a software consultant and I am certain that Munvo will continue to provide me with all the necessary tools and support to succeed.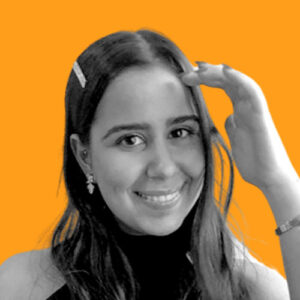 MUNVO SOFTWARE CONSULTANT
Learn more about careers at Munvo
All fields marked * are required
Sales Inquiries + 1 (514) 223 3648
General Inquiries + 1 (514) 392 9822
sales@munvo.com
© 2022 Munvo is a trademark of Munvo Solutions Inc.
---