5 Things to Know About Munvo's Consulting Culture
Zach Scott, an application consultant from Munvo's Calgary office,
shares his perspective on the company's consulting culture.
As a Computer Science graduate interested in business, fitness, and people, I found the ideal consulting culture at Munvo's Calgary location. Having worked as an application consultant for almost 3 years now, I can confirm that the nature of my position requires a good balance of technical and soft skills. In this role, I often contribute to the entire project lifecycle, from planning and data modeling, to technical design, solution development, and implementation methodologies. All of this allows me to better assist and connect with a variety of clients across a diverse range of fields. There are so many facets to Munvo's consulting culture that I could share with you – so I'll start with just a few key points that define my #LifeatMunvo.
1/ Collaborative work is easy when your colleagues are also your friends. Munvo's Calgary office comprises of a small, close-knit team of application consultants. By working together, we're able to remain confident in just about any challenging client situation or environment. Personally, I loved coming to the office [pre-Covid].
We've fostered such an accommodating and cooperative consulting culture here, that everyone feels welcome at all times. I'm able to build on my team's energy, which in turn, fuels my own drive and determination to succeed.
2/ As with all aspects of Munvo's consulting culture, the onboarding process is thorough, but welcoming, with no shortage of learning resources [via Munvo University]. Your colleagues want you to excel. There are so many knowledgeable team members to collaborate with and learn from. This includes our senior consultants, as well as our fellow consultants in Montreal and Toronto – they're just a quick email or phone call away. There's no hesitation [to reach out] because everyone looks out for one another.
3/ Our project managers work closely with our team of consultants to help us discover our personal and professional preferences. Since consultants adopt a broad range of skillsets, specialities, and credentials, our project managers work diligently to place us on the projects that interest us most. This level of personalization allows us to take advantage of new and exciting opportunities. We can feel comfortable knowing that our suggestions are always considered. For instance, I came to Munvo with a passion for web development, which led me to pursue email automation training. I was then able to harness [and further hone] my coding skills. This is just one of many career paths that you can choose to undertake. The job is really what you make it.
4/ Monthly team activities are a common topic of discussion among Munvo employees. In Calgary, we keep a lengthy list of potential activities that we would like to do together, and then, using a meme-filled email thread, we vote on the ones we would like to commit to each month. In the past, we've enjoyed dinner outings, in addition to axe-throwing, painting, arcading, and even attended a sushi-making classes.
5/ The flexibility of our schedules makes it easier for us to develop a distinct work rhythm. Work-life balance is a major priority here, which is not always the case for software consulting. We each tailor our careers to fit us. We're able to develop our identities, not only as consultants, but as individuals. Thanks to Munvo's consulting culture, it doesn't take long until you're fully in your element!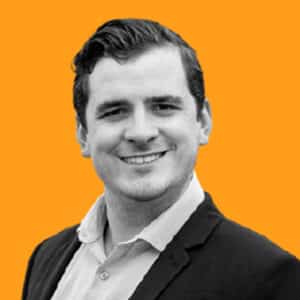 MUNVO APPLICATION CONSULTANT
Learn more about careers at Munvo
All fields marked * are required
Sales Inquiries + 1 (514) 223 3648
General Inquiries + 1 (514) 392 9822
sales@munvo.com
© 2022 Munvo is a trademark of Munvo Solutions Inc.
---