5 Best Practices for Successful Mobile Marketing
5 Best Practices for Successful Mobile Marketing
Stay ahead in today's shifting mobile marketing culture
Today's 'mobile-first' mentality drives marketing campaigns that are increasingly dynamic and highly contextualized. It has never been so crucial to market your business to mobile users whose handheld devices are always in sight. Despite lingering uncertainties surrounding COVID-19, mobile remains the fastest growing channel to engage in meaningful marketing communications. All it takes is the right approach to incorporate response tracking into your marketing automation solution, and to create messages that connect deeply with your targeted audiences.
Munvo's 5 best practices for mastering your mobile marketing initiatives:
Best Practice #1: Visualize the conversation from your audience's point of view
We've all heard the expression to "put yourself in other peoples' shoes." Parallel to that old precept, the best way to build consistent and logical mobile conversations is to imagine or even adopt the recipient's perspective. What happens to SMS or MMS campaigns if users go off script? Perhaps they'd like to opt out or ask for further assistance? Where else might they veer the conversation?
This is just one major challenge that Munvo's SMS Gateway©, an Adobe Amplify accredited solution, handles through its personalized response compliance to industry standard keywords—not to mention, customizable or catch-all responses to replies from the recipient.

Fig. 1 SMS Gateway Flowchart Options
Best Practice #2: Leverage conversation trees for real-time engagement
Conversation trees drive interactive dialogues between you and your customers – and there are great tools out there to help you harness them. Munvo's SMS Gateway enables you to build pre-determined conversations to automate customer engagement (without the frustration of dealing with chat bots!) While chat bots can be great for deploying generic communications without any specific or pre-determined needs, SMS Gateway handles detailed dialogues that involve particular questions, scripts, and processes, predicated on its conversational abilities.
Thanks to key features like node redirection, session handling, and support for regular expressions, SMS Gateway provides marketers with all of the tools that they need to assemble unique conversations according to a variety of use cases.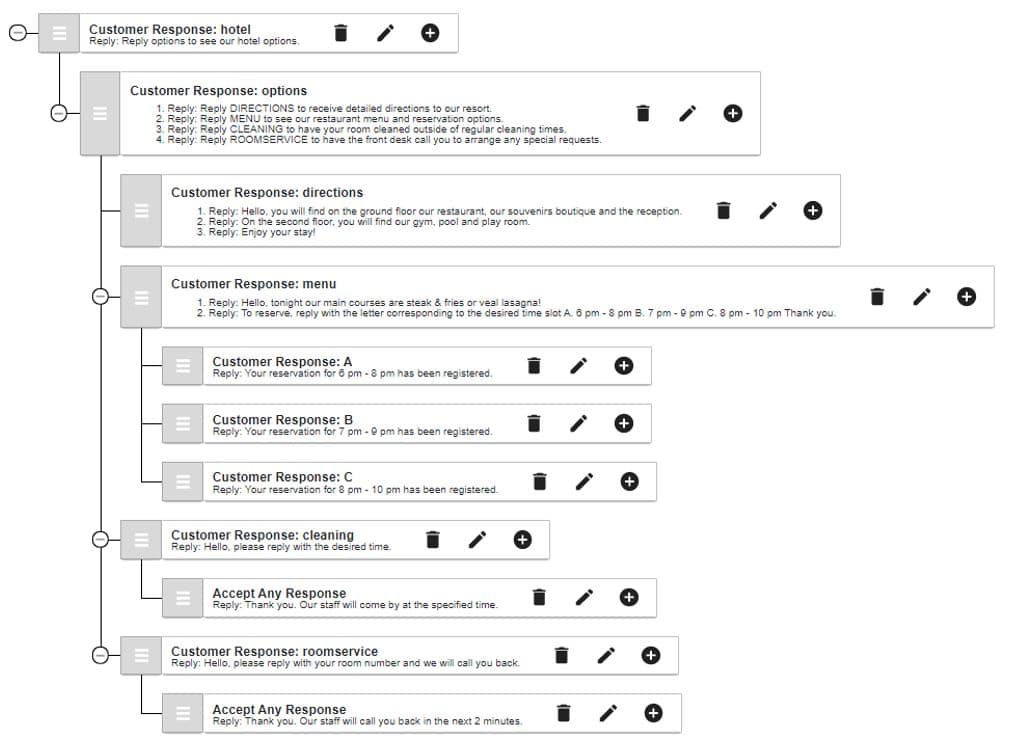 Fig. 2 SMS Gateway Conversation Trees
Best Practice #3: Personalize your SMS or MMS campaigns
Give your customer engagement a boost with personalized SMS or MMS options. Technologies like SMS Gateway support personalization tags within their nodes, which can then be replaced with the data already acquired from their recipients. With automated, individualized content, you can easily avoid 'firing and forgetting' in order to reduce marketing fatigue and substantially increase the quality of your customers' digital experiences.

Fig. 3 Personalization within the SMS Gateway
Best Practice #4: Expand your digital marketing ecosystem
While Munvo's SMS Gateway is fully operational on its own, it can also be integrated into any API-driven digital marketing solution. Your system is notified through the use of webhooks, which are sent out as specific nodes are reached. This allows you to react and trigger a particular action in response. Conversely, you can use SMS Gateway as an extension by sending SMS / MMS at the exact moment an event occurs in your system.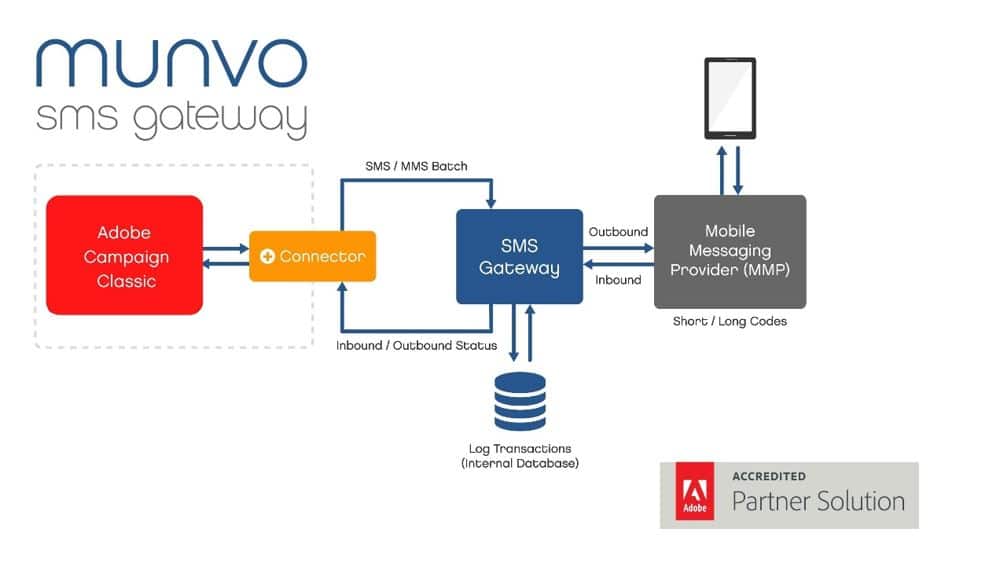 Fig. 4 How the SMS Gateway fits into your Marketing Solution
Best Practice #5: Collect and analyze your data
Contemporary marketers know that data is king. If you want to get ahead of the curve, you need ample data to gain insights on your customers' behaviours and habits to better develop their customer profiles.
So, how can you make the most of all the data collected by the SMS Gateway? Through a simple API call, you can automatically fetch both transactional and session records, in addition to records of customers who may have opted out. For a quick look, you might use the 'Tables' page and browse your data there, or harness the 'Reporting' dashboard for a clearer picture of how your SMS campaign is performing.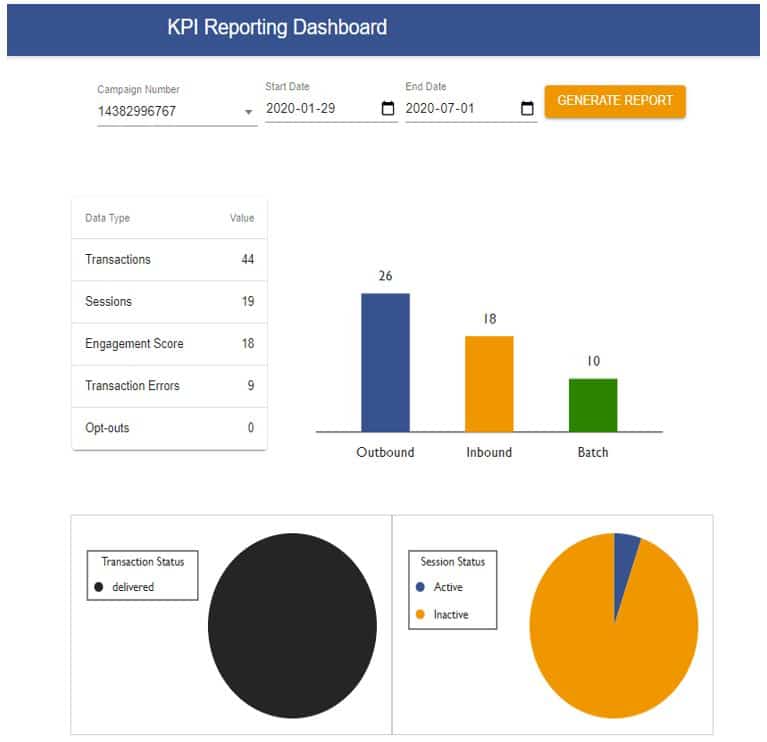 Fig. 5 SMS Gateway's Reporting Dashboard
Through Munvo's suggestions, you can tackle your next mobile marketing initiatives and get to know your customers' preferences, interests, and impulses. Adopting these best practices will enable you to learn more about your recipients, attract targeted audience attention, and further enhance your use of the mobile marketing channel.
Talk To Our Experts Today
All fields marked * are required
Sales Inquiries + 1 (514) 223 3648
General Inquiries + 1 (514) 392 9822
sales@munvo.com
© 2023 Munvo is a trademark of Munvo Solutions Inc.
---