Roadmap to Real Time with Salesforce Interaction Studio
Presented by Matthew Bell
For real-time marketing enablement in the fast lane…
Munvo has worked with 30+ enterprise clients to meet and exceed their real-time marketing goals. Having worked with clients with over 30+ million impressions per month across as many as 6 channels, we have developed a Roadmap to Real Time that scales across industries and client sizes. Learn about real-time marketing with Salesforce Interaction Studio.
By watching this webinar, you will learn:
What the Roadmap to Real Time looks like for an organization
The key KPIs and ways to reach a full implementation of real-time marketing
Pitfalls commonly encountered on the journey to real-time enablement
Munvo's excitement for Salesforce Interaction Studio and its impact on real-time marketing
This on-demand webinar, hosted by Matthew Bell, will help you better understand real-time marketing and get an idea of what considerations your organization needs to evaluate before embarking on the journey. You'll learn from Matthew what common pitfalls are encountered by enterprises as they make their way down the real-time road and how to avoid them. Finally, you'll learn why Munvo is partnering with Salesforce and what real-time marketing with Salesforce Interaction Studio looks like.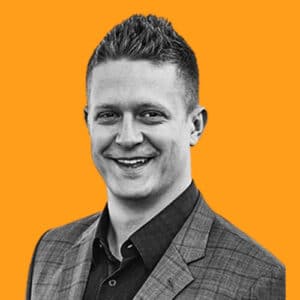 Matthew's wide-ranging industry experience comprises of outbound and inbound marketing, across diverse vendor marketing ecosystems. At Munvo, Matthew's blend of business acumen and technological best practices have led him to fortify engagements that enable the marketer within their technology stack, while building reusable systems scaled to specific times or needs.
All fields marked * are required
Sales Inquiries + 1 (514) 223 3648
General Inquiries + 1 (514) 392 9822
sales@munvo.com
© 2023 Munvo is a trademark of Munvo Solutions Inc.
---