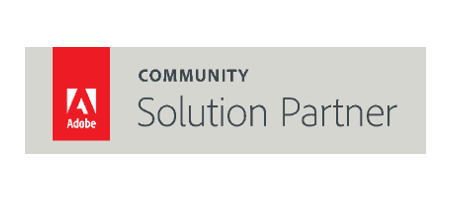 Investing and Demonstrating Leadership As An Adobe Experience Cloud Partner
Today we are announcing the latest acknowledgment we've received from Adobe – our Adobe Campaign Specialty Certification. This achievement is in recognition of our commitment to building a team of high performing Adobe Campaign consulting resources as well as the successful completion of multiple Adobe Campaign projects.
Rob Davis, Managing Partner for Business Development and Alliances, said, "This achievement is the recognition of our commitment and success in helping the Adobe customer base achieve their marketing goals through the implementation of the Adobe Campaign technology. Organizations need marketing solutions that meet their requirements, can be deployed quickly and help drive business value. Meeting these needs requires commitment, collaboration and innovation between Munvo and our technology partner Adobe."
"Our commitment to the Adobe technology goes back to 2012 when we became one of the first Neolane partners in North America. After Adobe's acquisition of the company in 2013, we continued to work together to deliver high performing marketing solutions for clients across different industries", states Mathieu Sabourin, Munvo's President and Founder.
Our Adobe delivery capabilities aren't limited to Campaign, as our consultants hold more than 40 certifications across Adobe Campaign, Experience Manager and Audience Manager. Working in close coordination with Adobe, we have contributed to the successful completion of over 300 Adobe Campaign projects.
In addition, our latest capability investments included enabling cross-module functionality. For example, implementing the email template capabilities of AEM to support Adobe Campaign solutions. These are just a few reasons why we are so proud of our newly obtained Adobe Campaign Specialty Certification.
A big thank you to everyone here at Munvo and to our partners at Adobe.
Talk To Our Experts Today
All fields marked * are required
© 2021 Munvo est une marque de commerce de Munvo Solutions inc. / © 2021 Munvo is a trademark of Munvo Solutions Inc.
---