The Power of Integration: Adobe Campaign & Adobe Experience Manager
Presented by Henry Rosvick
Design cross-channel customer experiences like never before
The integration of Adobe Experience Manager and Adobe Campaign is changing the digital marketing landscape. In fact, Munvo's marketing experts continue to capitalize on this integration to deploy consistent and highly personalized omnichannel experiences at scale.
This is why Munvo's upcoming webinar, hosted by Henry Rosvick, will highlight the benefits of an Adobe Experience Manager and Campaign integration, including:
Customizable options for cross-channel content creation
Transactional and reusable messaging templates for quick and easy engagement
Asset and content consolidation to make team work more manageable
Not only will this live event examine the operational advantages of this integration, it will exhibit exclusive use cases for both email and web app deployments.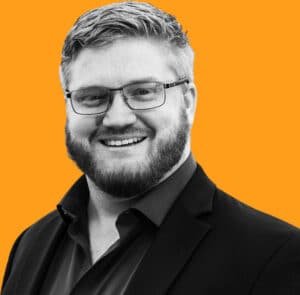 Adobe Experience Manager Practice Lead / Senior Consultant
Henry leverages his Software Engineering background and strategic planning expertise to bridge the gap between business needs and technical solutions. He continues to expand the Adobe Experience Manager practice at Munvo and empowers clients to deliver high-quality content, efficiently and at scale.
All fields marked * are required
Sales Inquiries + 1 (514) 223 3648
General Inquiries + 1 (514) 392 9822
sales@munvo.com
© 2023 Munvo is a trademark of Munvo Solutions Inc.
---