The Future of Wealth & Asset Management:
CDPs as Game-Changers in Client Engagement
Presented by Capital Group and Munvo
Brock Sutton, Head of Emerging Client Capabilities at Capital Group will present how Capital Group, with the help of Munvo, was able to increase sales and asset retention by leveraging marketing technology to automate and scale their client engagements. As a result, Capital Group experienced a dramatic improvement of engagement which drove significant revenue growth.
In this 45-min session, you'll learn how to:

Be responsive to client behaviors to deliver the right message to the right client at the right time.
Automate and scale your communications from marketing and sales to produce measurable outcomes which lead to increased sales and asset retention.
Strengthen relations with advisors and clients through relevant communications.
Orchestrate the ideal journey for clients using a Customer Data Platform (CDP).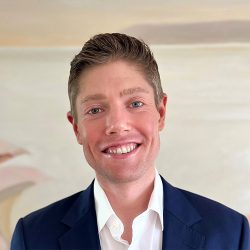 Brock Sutton – Head of Emerging Client Capabilities at Capital Group
Brock has been with Capital Group for six years, serving in diverse roles encompassing strategy, technology, data, and marketing. His approach focuses on grasping industry and technology trends, then developing solutions that foster organizational alignment and drive meaningful impact. Before Capital Group Brock held roles at Union Bank and Brookfield before getting his MBA at UCLA Anderson.
Sales Inquiries + 1 (514) 223 3648
General Inquiries + 1 (514) 392 9822
sales@munvo.com
© 2023 Munvo is a trademark of Munvo Solutions Inc.
---