Smooth Transitions: Planning and Executing
Your Unica v12 Upgrade
When it comes to keeping up with the latest marketing automation software upgrades, how do you make an informed decision on if the upgrade makes sense for your enterprise?
HCL's latest update to Unica Campaign – v12, has major enhancements and new modules, making it the biggest expansion in 20+ years. And we're giving you the full scope of it in our upcoming webinar.
By joining this 45-min session, you'll discover:
Reasons to consider upgrading to Unica v12 and the advantages it offers.
Key challenges and strategies of upgrading to Unica v12.
How a suitable technology partner can assist you throughout every stage of the upgrade process, spanning from exploration to implementation and everything in the middle.
Real-world use case of Munvo's role in helping our financial client successfully upgrade to Unica v12 and the outcomes from the upgrade.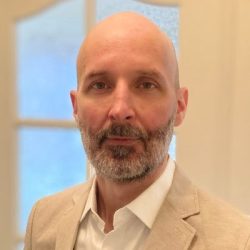 Serge Bohdjalian – Vice President of Professional Services at Munvo Solutions
Serge has over 10 years of experience working as a writer, marketer, and technologist. He now manages a professional services team with deep and diverse expertise in marketing solutions and digital analytics. Serge has extensive knowledge of SFMC and worked on various projects for our clients to help them achieve desired results from using the software.
Sales Inquiries + 1 (514) 223 3648
General Inquiries + 1 (514) 392 9822
sales@munvo.com
© 2023 Munvo is a trademark of Munvo Solutions Inc.
---