At Munvo, Work-Life Balance Isn't Just a Buzzword
Achieving a healthy work-life balance is vital for overall well-being, it enables us to manage our professional and personal lives effectively. When companies prioritize work-life balance, they create a positive and productive workplace culture that empowers employees to be their best selves.
I'm sharing my experience of taking PTO at Munvo to illustrate how Munvo's policies made me feel truly valued as an employee. Munvo's commitment to employee well-being and satisfaction is evident in their generous PTO policy and flexible work arrangements. Munvo prioritizes employee personal and professional needs and supports them in achieving a healthy work-life balance.
After 17 years, I was finally able to make the long-awaited journey back to my motherland in South Asia. Despite the difficulty of travel posed by the pandemic, I was determined to reconnect with my culture, nature, and family, and Munvo's flexible working environment made it all possible. Stepping foot on familiar soil felt like a dream come true and brought me overwhelming joy. I enjoyed every moment of this memorable trip – from taking in the sights and sounds of my beloved place of origin to meeting with my family after such a long time apart and making new friends.
The country that I stayed in is renowned for its tea gardens, and during my stay, I had the opportunity to visit a few of them. The experience was incredibly informative and enlightening, as I learned about the process of cultivating and harvesting tea leaves, and how they are then processed to create the tea we all know and love.
One of the highlights of my visit was getting to tour a tea factory, where I was able to see firsthand how the tea leaves are processed from start to finish. I watched as the leaves were plucked from the bushes and then went through a series of steps to be dried, rolled, and sorted into the different grades of tea. It was fascinating to see how the leaves were transformed into the familiar tea products that we consume daily.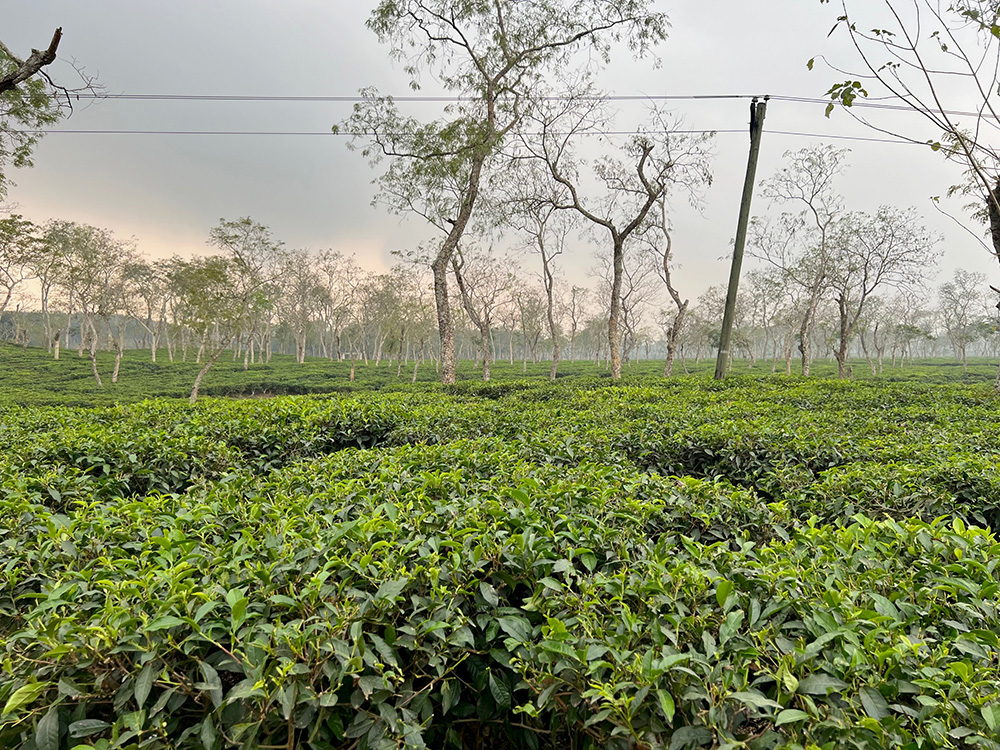 Of course, no trip to a tea garden would be complete without sampling the tea itself, and I was fortunate enough to sip on endless amounts of chai during my stay. The aroma of the freshly brewed tea wafting through the air was a constant reminder of the beauty of the tea gardens, and each cup was a delightful blend of flavors that I will never forget. 
Apart from enjoying the tranquility of nature, the lively and vibrant city streets also held great appeal. The bustling atmosphere and shopping experience were particularly exciting. Riding rickshaws and CNGs, exploring small shops and food carts along the sidewalks, and observing people, transportation, and animals sharing the same road was a memorable experience. The shopping for bangles, colorful fabrics, sarees, and cultural attire added a refreshing change from my usual surroundings.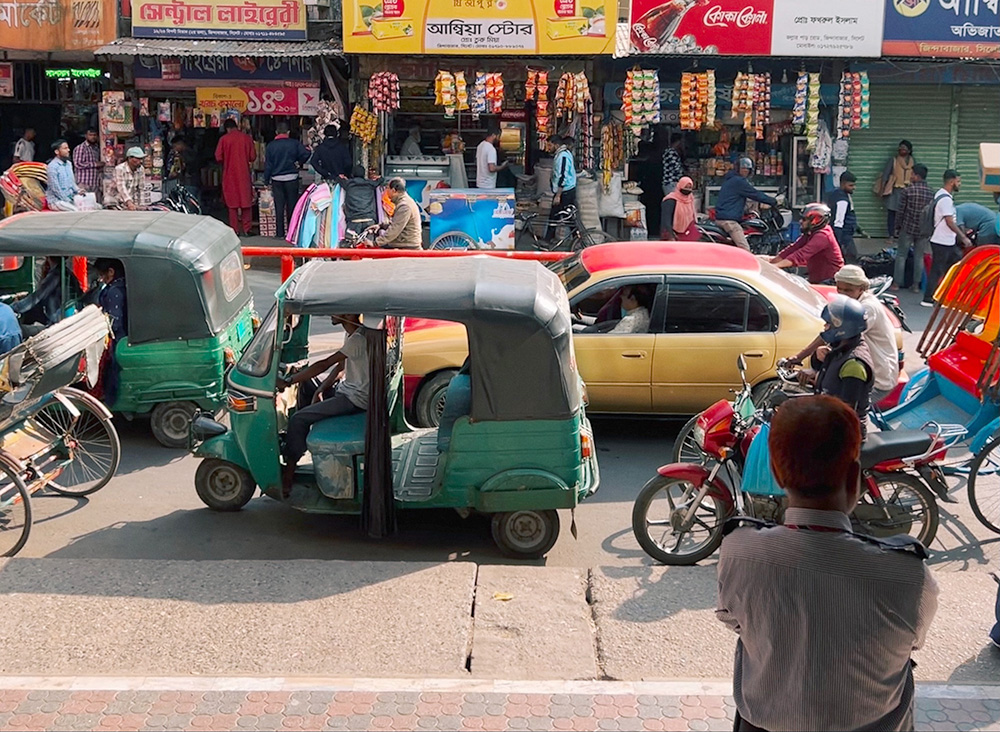 One of the most memorable aspects of my trip to this country was the diverse range of food options available. From authentic regional dishes that were unique to specific areas, to global franchises like KFC and Pizza Hut that had their own unique twist, there was something for everyone. One particular dish that caught my attention was pizza topped with sliced green chili peppers. The combination of spicy peppers with melted cheese was a culinary adventure that I'll never forget. It was fascinating to see how international food chains adapted their menus to cater to local tastes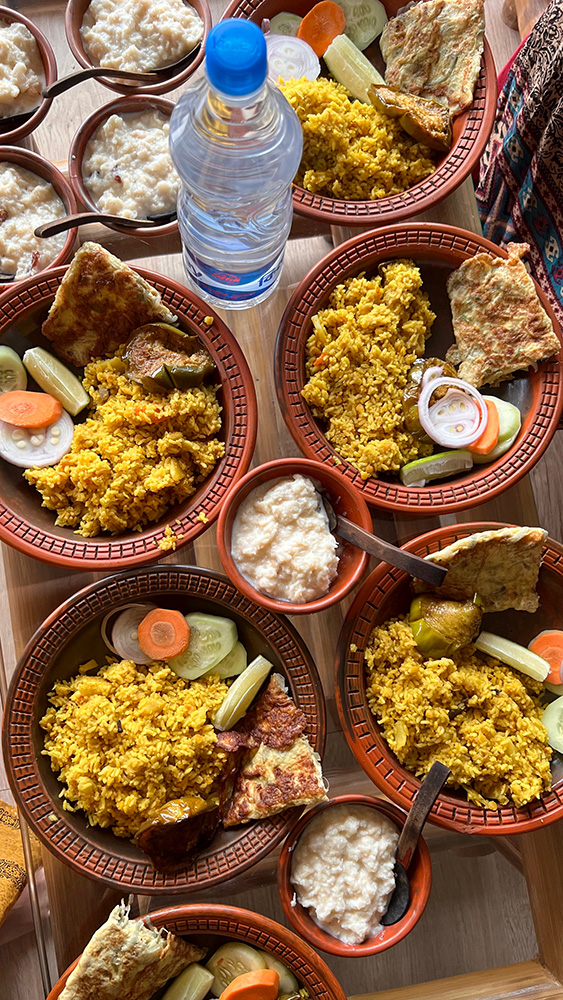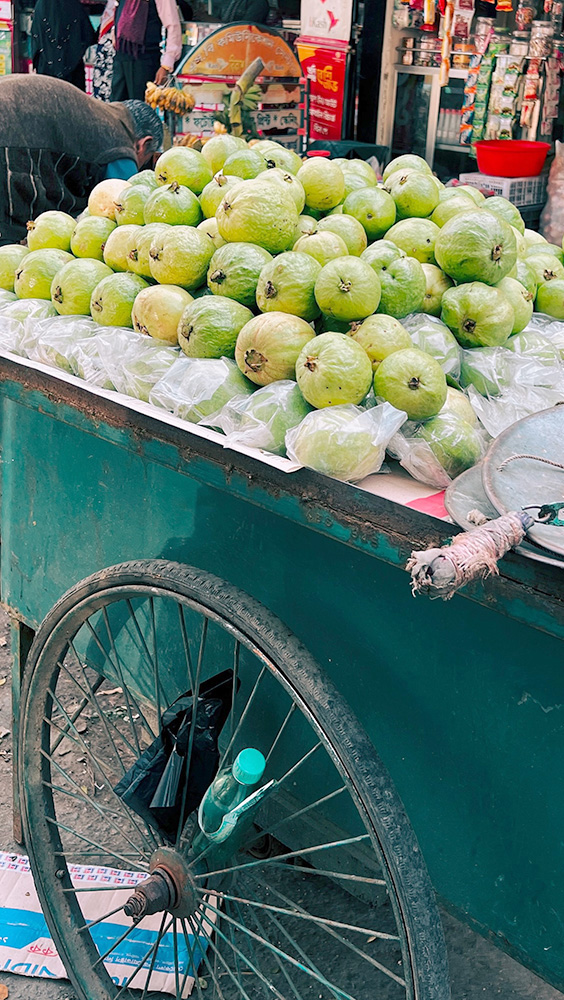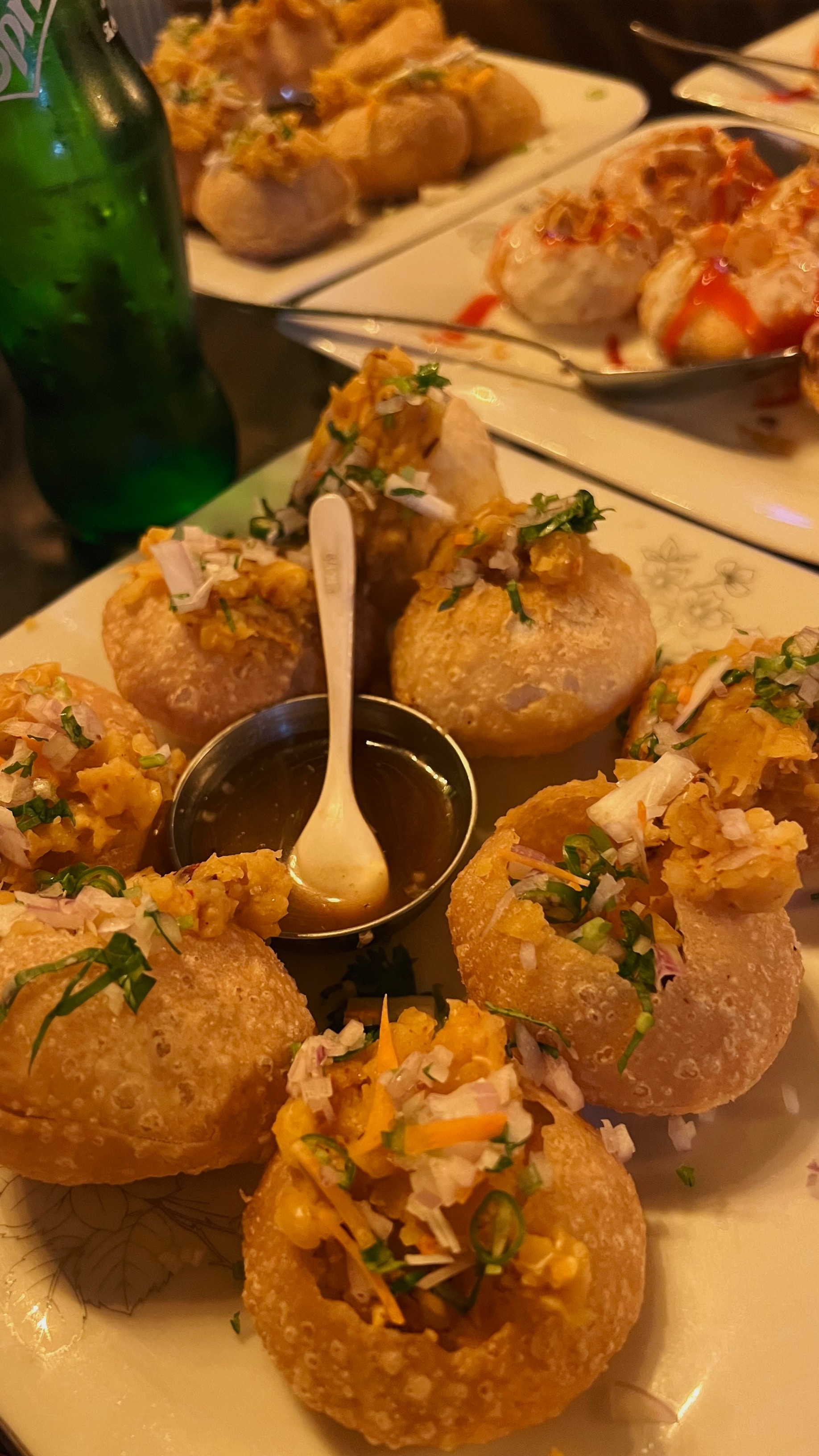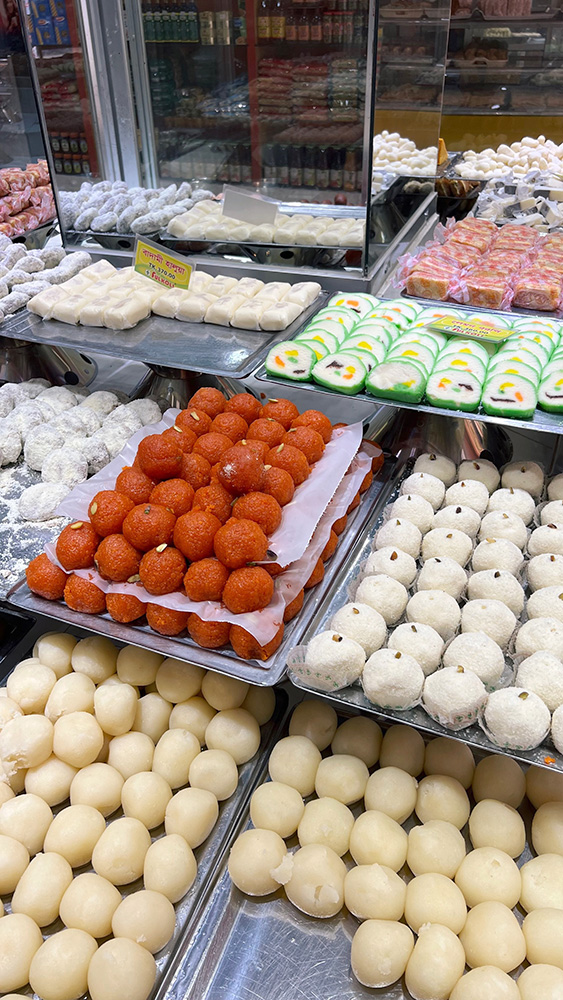 Another unforgettable experience during my visit was witnessing the passion of the people for the World Cup. The country had a huge fanbase for Argentina, and it was incredible to see how they came together to support their team. People wore the team jerseys, and buildings were adorned with national flags all over the country. When Argentina won, the entire country erupted in celebration, with fireworks lighting up the sky and the sound of cheering crowds echoing through the streets. It was a truly unforgettable moment that highlighted the unifying power of sports and the sense of community that it can create.
Taking advantage of the time difference, I was able to get a jump start on my day, allowing me to wrap up work at a reasonable hour and enjoy myself in the city. By starting at 7am EST (6pm local time) and ending my day at 2 am local time gave me a great balance between work and leisure; I was able to take full advantage of the new location while still being productive! This extra time let me explore the city, interact with locals, and complete tasks outside of business hours. By making use of this strategy, I was able to maximize productivity and enjoy all that the area had to offer.
During my 24-day trip, I spent one week working and took two weeks of PTO. To avoid rushing back, I added extra time for transportation, which helped me adjust to the city's lifestyle and catch up on things I missed over the past 17 years. I found that adding an extra week to my itinerary made all the difference. It allowed me to adjust to the new time zone, become familiar with my surroundings, and organize my workspace before returning to work. Plus, when it was time to head back home, I was able to smoothly re-adjust to my usual time zone without feeling rushed or overwhelmed. Overall, the trip was an amazing experience that left me feeling refreshed and excited to return to work.
In addition to this trip, I'm truly grateful for the flexibility provided by my remote work as a recruiter, which enables me to manage my schedule effectively each week. Sometimes starting my day a little earlier or later helps me balance my work and personal life. If I need to attend an appointment or run an errand, I can take the necessary time out of my day and make it up later. This approach significantly contributes to my overall health, work-life balance, and productivity. It's also fantastic that our team is committed to delivering excellent work, no matter where we are located, and that we trust each other to do so.
Working at Munvo has been an absolute delight – and the flexible scheduling, freedom to take time off, and the autonomy I have in my role really make it stand out from other companies. This approach has created a positive work culture where employees feel appreciated, motivated, and more productive. Munvo's efforts to create a work environment that adapts to employees' situations and values their well-being demonstrate their commitment to their team's success and fulfillment.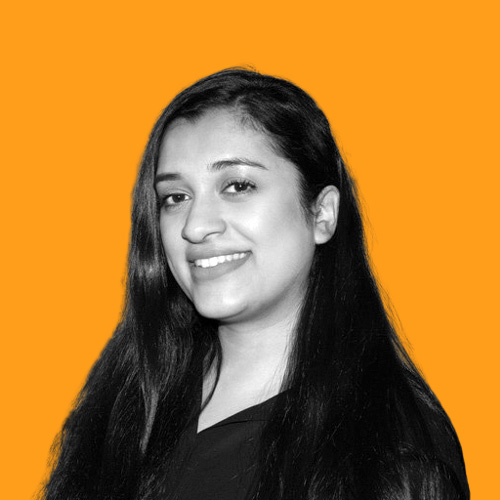 Learn more about careers at Munvo
All fields marked * are required
Sales Inquiries + 1 (514) 223 3648
General Inquiries + 1 (514) 392 9822
sales@munvo.com
© 2023 Munvo is a trademark of Munvo Solutions Inc.
---