▶ CUSTOMER SUCCESS STORIES
Enable Real-time
SMS Dialogue
Our client, ConnectiveRX, a pharma tech company, unlocked the ability to conduct 200K+ conversations per month with their clients using real-time data capture by leveraging Munvo's SMS Gateway in their current MarTech stack.

Thanks to the success of this project, they are able to service their clients at the right time, and improve their customer retention, communication, and overall experience.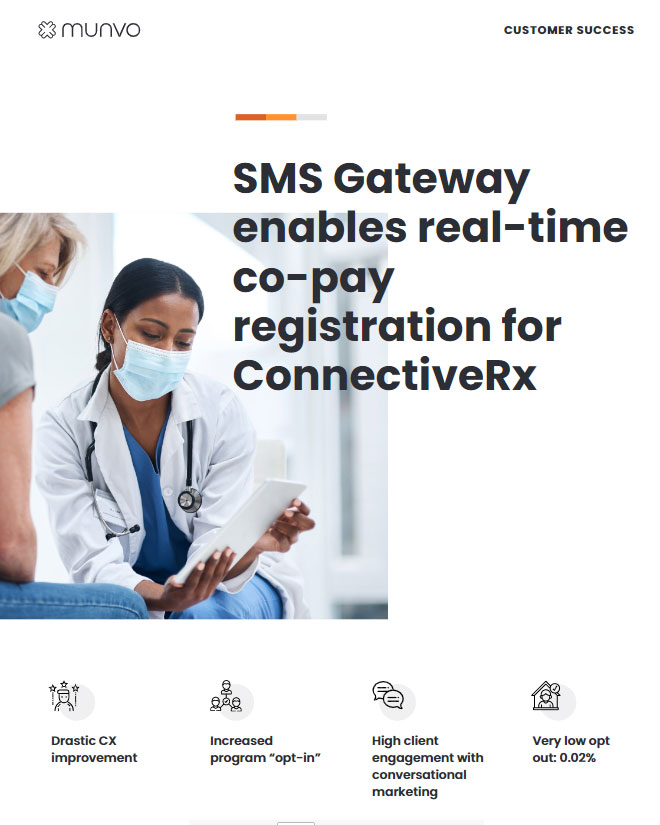 © 2022 Munvo is a trademark of Munvo Solutions Inc.
---