Get the Munvo Team's Firsthand Account of the 2019 Digital Experience Conference
It's a wrap: the Munvo team has returned from Las Vegas, officially marking the end of yet another impressive Adobe Summit. As discussed in our previous post, this year's conference promised an experience that would be innovative, informative, and inspiring – and it certainly delivered.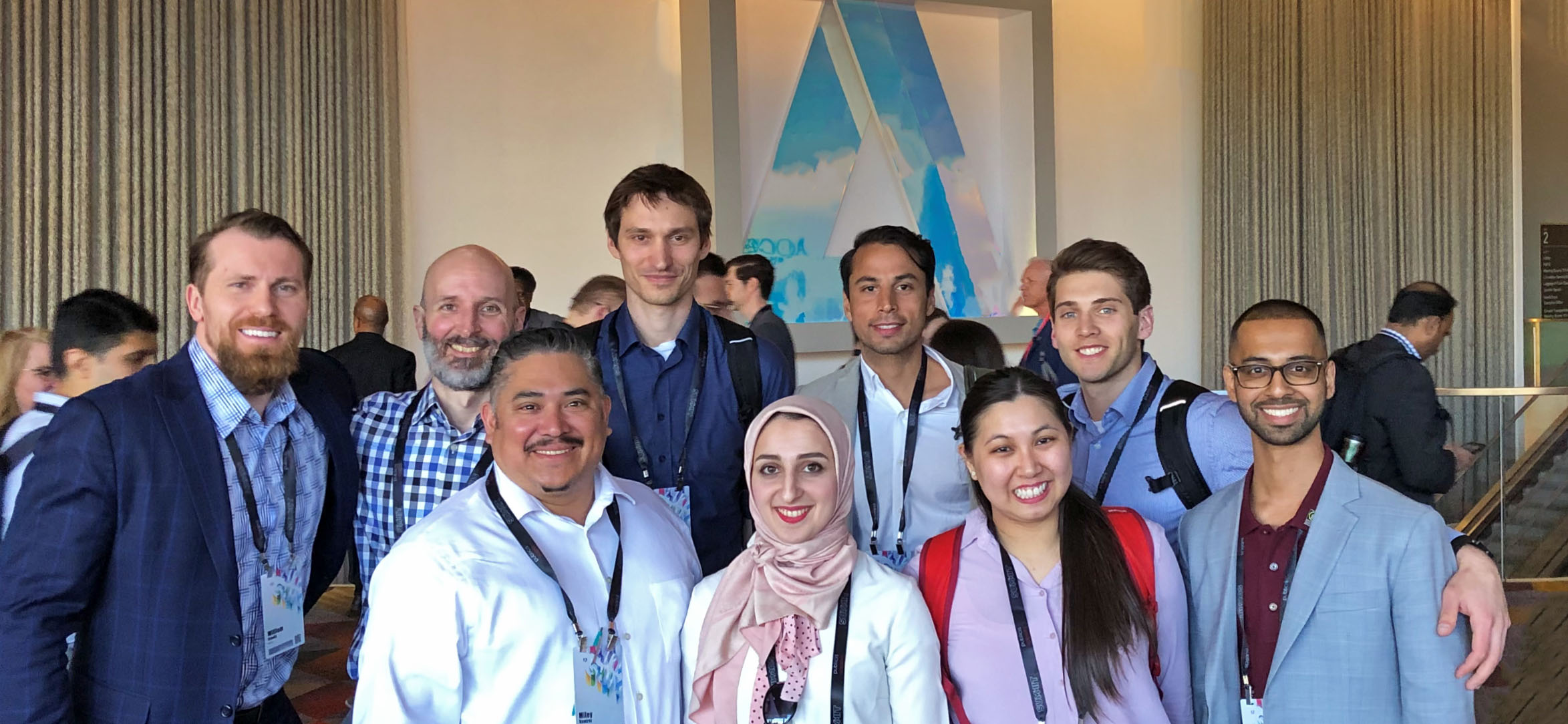 From March 26-28, 10 of us from Munvo Montreal, Toronto, Calgary, and California, inhabited the Venetian in Vegas for a period of proactive learning and networking. During this time, our team chose from a variety of over 300 immersive sessions and workshops to attend. With more than 17,000 participants, including leaders from global brands and trusted Adobe partners, the 2019 Digital Experience Conference proved to be the biggest and most exciting yet. It's no wonder that 99% of ticket-holders reported that the summit met or even exceeded their expectations. Our colleagues at Munvo fall into that same category, which is why we want to share our Adobe Summit Recap, and ultimately, impart our knowledge of what went down this year.
Munvo's 3 Main Takeaways from the 2019 Adobe Summit:
Adobe Experience Cloud Keeps Marketers in Mind
Let's begin our Adobe Summit Recap with a discussion of customer experience. Customer Experience Management (CEM) was an overarching theme at this year's Digital Experience Conference. The 2017 name change from the Adobe Marketing Cloud (AMC) to the Adobe Experience Cloud (AEC) perhaps most obviously encapsulates this priority. Of course, it also aligns with the brand's motto. In the words of Adobe CEO, Shantanu Narayen: "People buy experiences. Not products."
From session to session, the subject of delivering consistent and relevant omni-channel experiences at scale repeatedly came up, as it lies at the centre of Adobe Campaign, a tool designed for the modern-day marketer. The release of the Adobe Experience Cloud platform further simplifies and optimizes the end-to-end process of creating and delivering personalized customer experiences at scale. More than this, it allows for the real-time management of customer profiles enabled by a robust set of digital marketing applications, such as Adobe's Marketing Cloud, Advertising Cloud, Analytics Cloud, and Commerce Cloud.
Having specialized in marketing consulting for over 14 years, we at Munvo recognize the value of capitalizing on crucial integrations to enhance marketing practices, and by extension, customer engagement. The 2019 Adobe Summit highlighted the inclusion of Marketo and Magento to the Adobe Experience Cloud for this purpose. While Marketo, a worldwide leader in B2B (Business-to-Business) Marketing Automation was added to the Marketing Cloud, Magento instead created its own unique Commerce Cloud. The incorporation of these two applications furthers Adobe's reach for B2B and E-Commerce marketers across all industries. As such, there was a palpable sense of enthusiasm for both Marketo and Magento throughout the entirety of the Adobe Summit.
It's time to embrace new developments and functionality enhancements within Adobe's Experience Cloud to take your marketing initiatives to new heights!
Continuous Learning is Key
The next section of our Adobe Summit Recap is devoted to the topic of empathy and company culture, which Shantanu Narayen believes are conductive to innovative marketing practices. During Narayen's collaborative session with Microsoft CEO Satya Nadella, they outlined their secret to driving business outcomes. According to Nadella, marketers must transition from a 'know-it-all' mindset to one that is interested in learning it all, in order to achieve and maintain success.
At Munvo, we similarly believe that ongoing learning is vital for reaching both our short- and long-term goals. With tools such as Munvo's e-learning platform, EMM School (Enterprise Marketing Management), immersive training events, and enthusiastic support to pursue technology certifications from our partners (Adobe included!), you can see why Nadella's message resonated so strongly with us.
It is this volition to keep on learning that also led us to embrace the Adobe Experience League, an online program for guided learning to help just about anyone master the Adobe Experience Cloud. After all, the experience league permits its users to review and apply knowledge directly from the Adobe sessions to their own marketing practices.
It's Never Been Easier to Connect and Collaborate with Digital Marketing/Experience Leaders
Our Adobe Summit Recap would not be complete without reiterating Adobe's attention to the attendees' overall networking opportunities. This year's conference provided us with the ideal atmosphere to catch up on the latest trends in customer experience management alongside some top leaders in the MarTech industry. The schedule and set up were organized in a way that made it easy for us to meet new peers and collaborate with independent businesses and Adobe partners alike. There were plenty of occasions to connect with likeminded individuals during the Welcome Reception and Community Mixer – not to mention the Summit Bash where we enjoyed a performance by The Killers. The Community Pavilion was also convenient for engaging with Adobe product experts and other technology providers, whereas the Partner Area was particularly useful for us at Munvo, as a longstanding Adobe partner.
Meanwhile, each hour-long session at this year's summit concluded with its own specialized Q&A to ensure maximum participation among attendees. It was motivational for us to partake in a larger dialogue and have our voices heard. This also led to plenty of conversation following the sessions, which built a sense of community among attendees to contribute their respective best practices and preferences.
Adobe's emphasis on human connection and personalization is not only limited to their tools and products; it informs and inspires the events that they host, as epitomized by this year's Digital Experience Conference.
In light of all the information absorbed over our three days at the Adobe sessions, Munvo's Adobe Summit Recap unpacks just a few of our firsthand highlights, insights, and observations. Naturally, each individual experience at the summit will differ. How much you get out of the annual event chiefly relies on you! If you remain a curious and proactive participant, then you'll surely be as moved as we were. All in all, the Munvo team is already looking forward to next year's Digital Experience Conference.
Talk To Our Experts Today
All fields marked * are required
Sales Inquiries + 1 (514) 223 3648
General Inquiries + 1 (514) 392 9822
sales@munvo.com
© 2022 Munvo is a trademark of Munvo Solutions Inc.
---